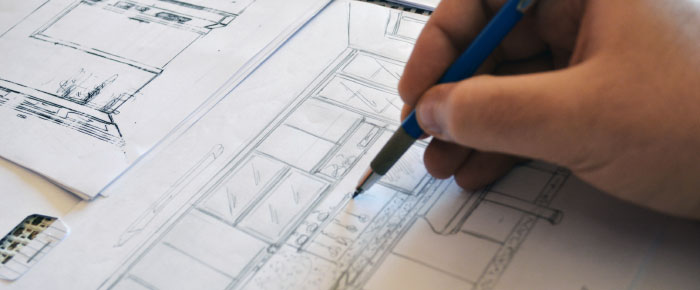 Stax Trade Kitchen Planning Service
OUR KITCHEN PLANNING SERVICE IS TEMPORARILY CLOSED AT ALL BRANCHES DUE TO COVID-19. WE APOLOGISE FOR ANY INCONVENIENCE.
Our FREE professional Kitchen Planning service is now available in all Stax branches. We are happy to help you plan your project, but before we do, you'll need to take a few moments to measure your room.
Once you have your measurements, bring them with you to your local Stax branch and we'll be happy to get you a full trade quote as well as help you plan your kitchen.
Please pay particular attention to the points below…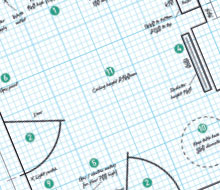 PLAN
Our designers will provide an aerial plan to get the detail right and generate a full price breakdown so there are no surprises.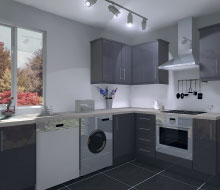 VISUALISE
Present your project as a 3D render for 360° views and fly throughs so your customers know exactly what they're getting.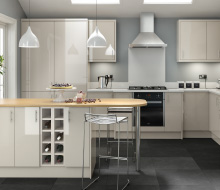 DELIVER
Once your customer is happy we will process your order and deliver to site within 5-15 days keeping you up to date every step of the way.
What do you need to do?
Measure all dimensions in millimetres
Draw all walls first
Then draw the doors and windows
Show any obstacles on your plan such as radiators, boiler, gas or electric meter and boxed-in water pipes, plus positions for switches and sockets
Remember, the more measurements you give, the better
The example below shows a plan view of a room, highlighting the dimensions and positions of important features
How to plan your kitchen...
Window. Draw windows in the correct positions and use the scale on the planner to accurately draw the length. Also specify:
a) the height from floor to window sill
b) the height of each window
Door. Draw doors in position and include the frame in the total width. Also include the handing or draw which way the door swings open. If no door is present (eg archway) show this on the plan.
Boiler. Measure your boiler and show on the plan if this is in the kitchen. Please specify the width and height from floor to the underside of the boiler (if wall mounted) and to the top of the boiler.
Radiator. Show, width, height and distance from wall of all radiators.
Gas/electric meters. Show position, width, height and distance from walls. If wall mounted, specify height from floor to the bottom and top of the meter(s).
Gas point. Show the location of any gas supply pipe.
Boxed-in pipes. These usually run from the ceiling down to either below worktop height or the floor. Show the width and depth of any box.
Water supply/stop tap. Usually under or near to existing sink, can be moved if necessary. Specify the location on the plan.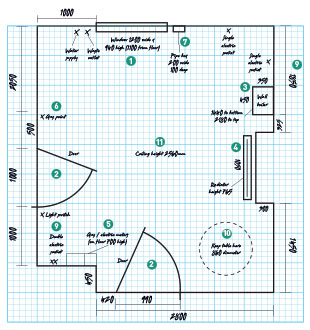 Electric switches/sockets/cooker point. Mark any sockets on the plan too. If a cooker point is currently in place this is a useful reference point. Sockets can be moved/added if necessary to suit the finalised kitchen plan.
Table. Show dimensions and where (if any) you require an existing or new table to be located.
Make sure you show the height of the ceiling. Measure this in a few places, if there is a slope (or beams) detail this on the plan too.
Dimensions to consider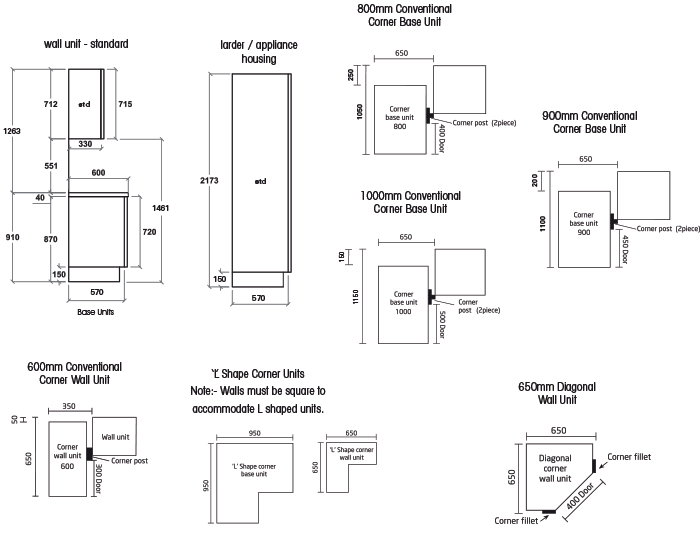 All measurements are shown in millimetres and are nominal sizes.
*Depends on range.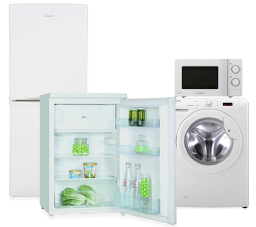 Thinking about appliances?
Take a look at our
low trade price deals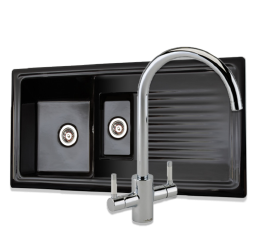 Sinks, taps, plumbing?
We have everything
you need and more